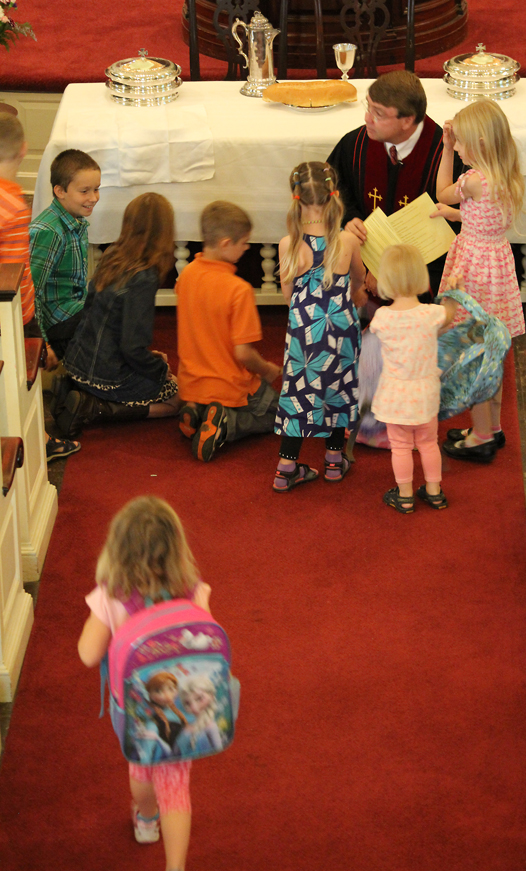 Kick-off Sunday with the Blessing of the Backpacks!
We launched the new program year on September 7.
The day started with coffee and donuts in Knox Chapel / Multi-Purpose Room. Included during worship was the "Blessing of the Backpacks."
Following worship, First Presbyterian celebrated "Kick-Off Sunday" with a picnic on the lawn. Great food, fellowship and fun including a Bounce House and lawn games. In addition the Session Committees had a small display to help members of the church more fully understand who does what in the church, and to encourage members to plug-in to the working groups in the church.
THE ALBANY PRESBYTERY
Warmly invites you to the Celebration of the Installation of
THE REV. LEONARD L. SPONAUGLE
as Pastor of the First Presbyterian Church of Johnstown, NY
SUNDAY, SEPTEMBER 21, 2014
at 4:00 PM
First Presbyterian Church
37 South Market Street, Johnstown, New York