PASTOR'S PONDERINGS
So Many Good Things
Isaiah 43:1-2, 18-19 "But now thus says the Lord, he who created you, O Jacob, he who formed you, O Israel: Do not fear, for I have redeemed you; I have called you by name, you are mine. When you pass through the waters, I will be with you; and through the rivers, they shall not overwhelm you; when you walk through fire you shall not be burned, and the flame shall not consume you. Do not remember the former things, or consider the things of old. I am about to do a new thing; now it springs forth, do you not perceive it? I will make a way in the wilderness and rivers in the desert."

The new year has begun and 2016 will bring a mixture of the familiar and the new. I know you have noticed our three focus statements that have regularly appeared on the front of the worship bulletin. I will list them below:
Reaching out into the community and actively engaging people outside our doors.
Fostering a feeling of community among our congregation.
Developing a more spirited atmosphere in worship services that might be more meaningful to younger generations and those not familiar with our services.
We are doing a good job with the first one. Our community meal is growing in participation, and we plan to expand it to twice a month in 2016. The Thrift Store has become a vital and integral part of the neighborhood. If you consider our Mission of the Month and, for example, the five families we are adopting for Christmas, our Mitten Tree, and the Christmas Joy offering which we take up we are reaching out into our community.
As for the second one, a notable characteristic of this congregation is that we genuinely care for each other. Recently, for example, I was at the New Century Women Christmas dinner. It went for several hours and I observed and listened in on the various conversations. Even though it was a church event, it functioned as gathering of family members who love each other. In 2016 the Deacons are going to increase and expand our opportunities to be together.
Regarding our third focus statement, our worship, I think, is quite good. However, it is almost identical to what a Presbyterian in 1977 would have experienced. It is not 1977! Our worship needs to change in ways that will make it more accessible for today's participants. For example, once I had a very difficult and heated exchange with a faithful church member about worship. She was elderly and had been a pillar of the church for many years, and I was making changes in worship and she accused me of not caring about her. I assured her that I did care about her, and that it mattered to me that our Sunday worship was meaningful to her. I then went on to say that I cared about her grandchildren also, and that worship had to be meaningful to them as well. In 2016 I intend to add elements to our worship that will make them more spirited and hopefully more meaningful to younger generations and those not familiar with our services.
In conclusion, so many good things are happening here at the church, and we have so much to be grateful for. In 2016 let us prayerfully, boldly, and carefully live out our three focus statements.
Faithfully,
Pastor Leonard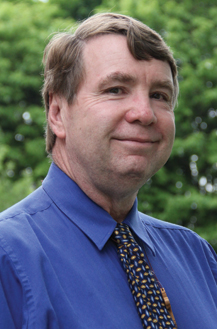 ---