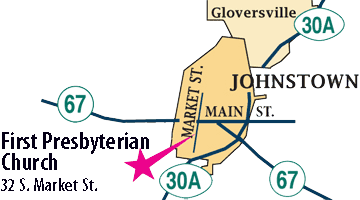 Acts 2:1-8
This month the liturgical calendar includes Pentecost. Our
Sunday
worship on the 24th will focus on that event. The event, Pentecost, refers to a miracle experienced by the remaining close disciples of Jesus after his crucifixion and resurrection. They get an ability to speak and understand people who speak unfamiliar languages. Historically it has been referred to as the birthday of the church.
Most Presbyterians don't know quite what to do with it. Is it the formal giving of the promised Holy Spirit? Is it clear direction that we are to go out to unfamiliar parts of the world? Is it an event in time? I mean did the "ability" they receive stay only with them? Is it just another miracle story that we moderns are not sure what to make of?
I have puzzled over it for years. What remains for me is the sense and hope that God gives us help. Whatever exactly the Holy Spirit is, it is a promise to all disciples of Jesus that God gives us some wherewithal. But, and it is a very big but, my experience has taught me that we only get that help when we need it. Simply put God doesn't help us unless we are out "playing in traffic". Think back to the problem and opportunity Pentecost caused. In an instant people who could have been conveniently ignored up to then, because it was just too hard to communicate with them, were now available to be disciples and part of the Christian community. There is a clear lesson for us, we have to act, and we have to expect to be surprised by how and what God will do for us, to us, and with us.
Faithfully,
Leonard
Last Sunday I announced two changes regarding the staff. Pat, the church secretary, will now be working 9 -12
Monday
thru
Friday
. We will be hiring a person to help in the office 10 hours a week to handle the workload. Paul, the church custodian, resigned last week. We will be hiring a new custodian. That job is 20 hours per week. Please be gracious as we transition to new people and adjust to modified schedules. Of course if you know of a person who would be a good fit please tell them about the positions. Change is hard, but it is constant, and must be successfully coped with.
Patiently,
Leonard
There are a number of new people with us and at the end of this month following worship we will have a lunch and conversation as a way of inviting them to learn more about the church. I know it is hard to take a step into a new group and place. My hope is that a friendly lunch and conversation will be a gentle way for us to take a step towards you and for all of you to take a step into the life of this wonderful church.
Hopefully,
Leonard