FROM THE PASTOR
Devote yourselves to prayer, being watchful and thankful.
Colossains 4:2
As the father of three children I spent a lot of time and effort teaching them to say thank you. Of course, I wanted them to know the social graces saying please and thank you is a societal
expectation. Naturally, I wanted them to fit in to do what most people do. It goes without saying that I wanted to people think I was a good parent if a child is polite it makes the parent look good. Actually what I really wanted the most was for them to understand cause and effect.
I know this started like the typical pastor's letter in November about gratitude. It is that, but I am hoping that it can be something more. I am convinced that gratitude can connect us with something very important. When we take the time and trouble to acknowledge that something was done for us we come face to face with the effort that was put forth. Understanding what had to be done in order for a thing to happen grounds us in reality. That grounding helps us not to underestimate what work or sacrifice is required to make something happen.
Conveniently, here in America we have a day, that has become a season of a few weeks, of gratitude. So let us at this time of year make an effort to not just say thank you, but to also think through the steps taken by people to do things for us. From a Christian perspective we naturally think of the hardships Jesus endured in his life and in his death on the cross. In addition, I encourage each one of us to contemplate all of nature and how complicated that is. Recently I have been spending a lot of time with people in hospitals. I cannot help but stare at the multi-step systems that make up modern medicine. It makes me profoundly grateful that God has given us brains and muscles that have enabled us to make things. Gratitude makes us informed. Being informed makes us smarter. I think grateful, informed, smart people help create a more Godly world.
Gratefully,
Leonard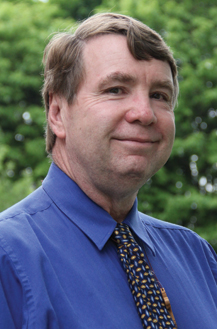 ---